How To Die Without Regret Workshop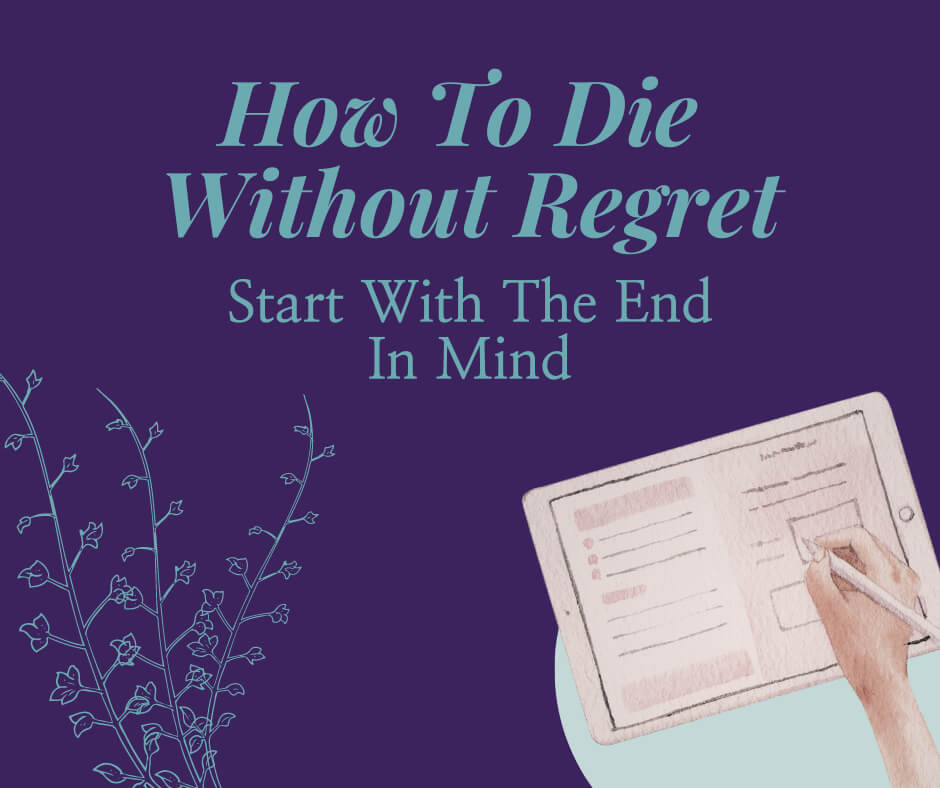 All around us we are hearing that knowing your purpose/meaning in life is essential to having a happy and fulfilled existence.
Maybe you know yours and want to test it out?
Maybe life has been happening to you and you are just now finding time and space to contemplate your purpose/meaning?
AND maybe you don't know how?
You will NOT be writing your actual eulogy. You will create a document that will act as your guiding light for creating what matters most.
During our time together you will: 
Learn how to write your eulogy as an exercise for identifying your purpose/meaning.
Identify key areas in your life that matter to you and create your vision for how you want to be remembered for your contribution in these areas.
Create action steps toward achieving the vision with some urgency as time on earth is not infinite.
You will identify two tiny life changing STOP DOING and two tiny life changing START doing to put in place immediately.
In addition, you will be guided through energy exercises and EFT "tapping" throughout the day to shift the beliefs and emotional blocks that can prevent you from stepping forward in this journey.
When you awaken to and move the energies that bring joy and enthusiasm to your life, you will feel better and think better. Not only will you find your life's purpose and meaning, but you will also believe you can accomplish anything.
THIS WORKSHOP IS LIMITED TO THE FIRST 10 PEOPLE WHO STEP FORWARD!
WHEN:  Saturday, June 24th
TIME:  9:00am – 12:30pm
WHERE:  5117 Washington Street, Downers Grove, Illinois
COST:  $98
There will be light snacks and beverages available. Feel free to bring your own.
Sign up TODAY to take the first steps toward living a life filled with purpose and meaning!
We expect this workshop to fill up quickly! To ensure your seat, register NOW!
FAQ: Why won't it let me sign up?
If you tried to sign up for this fabulous workshop and it won't let you, that means it has SOLD OUT! But you can reach out direct to one of the coaches to get added to a wait list. In the event of a cancellation, we will contact you.
***CANCELLATION POLICY***
CANCELLATIONS RECEIVED PRIOR TO JUNE 22ND, WILL BE REFUNDED THE WORKSHOP FEE LESS $15.00 FOR PROCESSING AND ADMIN FEES. THE REFUND WILL BE SENT VIA VENMO OR ZELLE. CANCELLATIONS RECEIVED JUNE 22ND, 23RD AND 24TH CAN CREDIT THE FEE PAID TOWARD A FUTURE WORKSHOP SPONSORED BY BARB MASON AND JAN HAMNING.
YES, THERE WILL BE MORE!